IMOPRTANT INFORMATION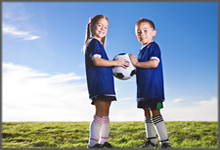 The Spring Bracket and General Meetins Sunday March 15 is CANCELLED
In these very trying times, the number one priority of the OHTSL is the health, safety and well being of everyone associated with our league. The world and our communities are changing faster than we ever could have imagined. With all this in mind we are cancelling the League meeting this Sunday, March 15. We are asking for your help with the following.
1) With the meeting being cancelled, we need any community that has teams they need to drop or a team that you feel is severely misplaced ( with these we need full details, not just we wanted a lower bracket) to be e-mailed to Becky Newby admin@ohtsl.com, Bill Bryan billbryan77@gmail.com and Howard Klebanow hklebanow@gmail.com by this Sunday evening March 15th. Becky, Howard and Bill will be meeting by phone early next week to adjust brackets as appropriate. We will be in contact with any team requesting changes to advise what if anything was done.
2) Later next week each community representative and president will receive an e-mail outlining everything what was to be discussed at the meeting including things like referee shortage , referee fees for next year, rules changes, etc. This summary will also be posted on our website once it is sent out.
3) Other things to be aware of. At this point we have no specific time table for how long these issues will last, so we will be monitoring whether the league start date of April 19th will proceed as scheduled, need to be postponed, or spring season cancelled altogether. We will keep you all updated, Once the schedules are posted, late next week please start to work on your reschedules in the hopes, we can have a spring season.
4) Furthermore, we will be monitoring the situation at Case Western to determine if the May 2nd All Star game will take place . We will be making a decision in the coming weeks.
Please be patient as we as a league navigate this unchartered territory, but understand the safety of everyone involved will always be the number one priority. If you do have any questions, please contact Becky Newby or Howard Klebanow
Thanks,
Ohio Travel Soccer League Board Of Directors
Welcome To The OHTSL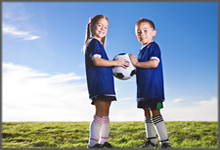 This is the web site of the Ohio Travel Soccer League. The OHTSL is a Youth soccer league for Travel/Community clubs both boys and girls between the Birth Years of 2005-2012 (U-9 thru U-14/15). The league is comprised of in excess of 85 communities and in excess of 775 teams throughout Northern Ohio with both competitive and geographical brackets. The league is a proud memebr of US Club Soccer.
For more information about the League, Sponsorship opportunties or to consider joining please contact Howard Klebanow at hklebanow@gmail.com or 216-469-7104.
Looking for new Treasurer
The OHTSL is beginning a search for a new Treasurer. The board position will work closely with our current bookkeeper as well as the President and the board.
The role includes manageing all financials, attending all board and execuitve board meetings, Attending all events inclduing both tournaments and the OHTSL all star game.
If interested please contact Howard Klebanow OHTSL president at hklebanow@gmail.com.
OHTSL on Facebook
The OHTSL has a Facebook page. Click on the following link to visit us:
Passcard Fees and Roster Sizes
Passcard fees for 2019/2020
Age 11(2007) and below $14.00
Age 12(2006)-15(2002) $16.00
Staff $20.00 for 2 year pass
Roster size US Club Roster size is 26 for all ages but OHTSL game roster sizes below
U9(2009)-U10(2007) 7v7-14
U11(2006)-U12(2005) 9v9- 16
U13(2004)-U14(2003&2002) 11v11-18
U8s will play in a U8 division in the U9 Bracket
Billing Information
Please send declaration / forfeit fees to the following address:
Ohio Travel Soccer League
P.O. Box 39398
Solon, Ohio 44139