Welcome To The OHTSL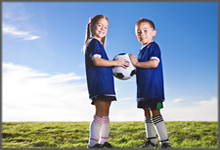 This is the web site of the Ohio Travel Soccer League. The OHTSL is a Youth soccer league for Travel/Community clubs both boys and girls between the Birth Years of 2003-2010 (U-9 thru U-14/15). The league is comprised of in excess of 75 communities and in excess of 775 teams throughout Northern Ohio with both competitive and geographical brackets. The league is a proud memebr of US Club Soccer.
For more information about the League, Sponsorship opportunties or to consider joining please contact Howard Klebanow at hklebanow@gmail.com or 216-469-7104.
REGISTRATION IS NOW OPEN FOR THE 2018 OHIO INDOOR TRAVEL CUP!!!
REGISTER NOW FOR THE 2018 OHIO INDOOR TRAVEL CUP
PRESENTED BY THE OHIO TRAVEL SOCCER LEAGUE
MARCH 2ND-4TH, 2018
SOCCER SPORTSPLEX
NORTH OLMSTED, OH
*girls and boys community/travel level teams are invited*
*fields have walls/boards*
*only indoor shoes are permitted, no outdoor cleats*
*2009-2006 / U9-U12 - 7 v 7*
*2005-2003 /U13-U15 - 6 v 6*
*three 27 minute games guaranteed on the same day*
*finals on Sunday (two 27 minute halves)*
*$295 per team*
TO REGISTER GO TO WWW.OHTSL.COM, CLICK ON TOURNAMENTS AND THEN CLICK ON INDOOR TRAVEL CUP. DOWNLOAD THE REGISTRATION FORM AND MAIL IT WITH CHECK OR MONEY ORDER PAYABLE TO OHTSL TO:
OHTSL, PO BOX 391257, SOLON, OH 44139
*ALL REGISTRATION FORMS MUST BE POSTMARKED BY 2/10/18*
*PAYMENT MUST BE RECIEVED BY 2/14/18*
*NO REFUNDS WILL BE ISSUED TO TEAMS WHO DROP AFTER 2/14/18*
*NO ONLINE REGISTRATION AVAILABLE*
*NO CREDIT CARD PAYMENTS ACCEPTED*
*LIMITED SPOTS AVAILABLE...REGISTER EARLY*
*PLEASE NOTE THERE WILL BE FRIDAY EVENING/NIGHT GAMES FOR SOME AGE LEVELS*
*WE RESERVE THE RIGHT TO COMBINE SOME AGE LEVELS BASED ON THE TYPE/AMOUNT OF TEAMS THAT REGISTER*
INFORMATION ABOUT ROSTER SIZES AND TEAM CHECK IN REQUIREMENTS CAN BE LOCATED IN THE TOURNAMENT RULES AVAILALBE AT WWW.OHTSL.COM
CONTACT TOURNAMENT ADMINISTRATOR DAWN DICICCO AT TOURNAMENT.ADMIN@OHTSL.COM WITH QUESTIONS.
2018 OHTSL Scholarship Information
2018 Scholarship info is now available. Please download documents for 2018 and fill out completely. If you have any questions please email secretary@ohtsl.com
Forms are due via email April 6th. Winners will be contacted and posted May 4th. Scholarship presentation will be May 12 at the OHTSL All-Star Game.
There will be 6 $1000. Scholarships available this year.
Passcard Fees and Roster Sizes
Passcard fees for 2017/2018
Age 11(2007) and below $14.00
Age 12(2006)-15(2002) $16.00
Staff $20.00 for 2 year pass
Roster size US Club Roster size is 26 for all ages but OHTSL game roster sizes below
U9(2009)-U10(2007) 7v7-14
U11(2006)-U12(2005) 9v9- 16
U13(2004)-U14(2003&2002) 11v11-18
U8s will play in a U8 division in the U9 Bracket
Billing Information
Please send declaration / forfeit fees to the following address:
Ohio Travel Soccer League
PO Box 16205
Rocky River, OH 44116