IMPORTANT INFORMATION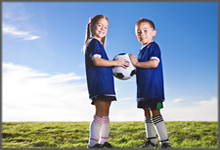 Please click on the link below to see the zoom meeting from Sunday, April 5, 2020
PLease click on the link below to see the zoom meeting from Sunday May 3, 2020
If you do have any questions, please contact Becky Newby or Howard Klebanow
Thanks,
Ohio Travel Soccer League Board Of Directors
Welcome To The OHTSL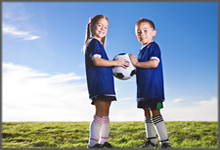 This is the web site of the Ohio Travel Soccer League. The OHTSL is a Youth soccer league for Travel/Community clubs both boys and girls between the Birth Years of 2005-2012 (U-9 thru U-14/15). The league is comprised of in excess of 85 communities and in excess of 775 teams throughout Northern Ohio with both competitive and geographical brackets. The league is a proud memebr of US Club Soccer.
For more information about the League, Sponsorship opportunties or to consider joining please contact Howard Klebanow at hklebanow@gmail.com or 216-469-7104.
CONGRATULATIONS TO OUR 2020 SCHOLARSHIP WINNERS
Congratulations to the following high school seniors who have each won a $1,000 scholarship from the Ohio Travel Soccer League:
Lola Davis-Twinsburg
Emily Allegretti-West Geauga
Sarah Connolly-Avon Lake
Abigail Badar-Fairview Park
Ethan Abraham-Solon
Dawson Strong-Huron
Ryan Peters -Bay Village
Emerson Schneeman -Twinsburg
Good luck in college!
Looking for new Treasurer
The OHTSL is beginning a search for a new Treasurer. The board position will work closely with our current bookkeeper as well as the President and the board.
The role includes manageing all financials, attending all board and execuitve board meetings, Attending all events inclduing both tournaments and the OHTSL all star game.
If interested please contact Howard Klebanow OHTSL president at hklebanow@gmail.com.
OHTSL Coach Webinars in Spring 2020
OHTSL DOC Marcie Schwartz is running webinars throughout the spring for our coaching membership.
To register click on the "Coaching" tab and then select the webinar you wish to attend and select the REGISTER NOW button.
1) How to be IMPACTFUL during Social Distancing
AVAILABLE TO VIEW UNDER COACHING SECTION--VIDEOS
2) Overview of US Soccer's Play-Practice-Play Plan
AVAILABLE TO VIEW UNDER COACHING SECTION--VIDEOS
3) How to Prepare our Players for High School Soccer
AVAILABLE TO VIEW UNDER COACHING SECTION-- VIDEOS
4) It's All Mental: How all Adults Can Influence Athlete Mindset to Maximize Peak Performance
AVAILABLE TO VIEW UNDER COACHING SECTION--VIDEOS
5) How to be the best coach YOU can be.
AVAILABLE TO VIEW UNDER COACHING SECTION--VIDEOS
6) How Travel Soccer Played an Important Role in Some Successful Player's Journeys
Sunday May 17, 2020 at 8pm
OHTSL on Facebook
The OHTSL has a Facebook page. Click on the following link to visit us:
Passcard Fees and Roster Sizes
Passcard fees for 2019/2020
Age 11(2007) and below $14.00
Age 12(2006)-15(2002) $16.00
Staff $20.00 for 2 year pass
Roster size US Club Roster size is 26 for all ages but OHTSL game roster sizes below
U9(2009)-U10(2007) 7v7-14
U11(2006)-U12(2005) 9v9- 16
U13(2004)-U14(2003&2002) 11v11-18
U8s will play in a U8 division in the U9 Bracket
Billing Information
Please send declaration / forfeit fees to the following address:
Ohio Travel Soccer League
P.O. Box 39398
Solon, Ohio 44139