WELCOME TO THE OHTSL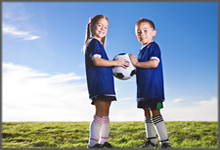 This is the website for the Ohio Travel Soccer League. The OHTSL is a youth soccer league for travel/community players both boys and girls between the birth years of 2006-2013 (U09 - U15). The league is comprised of 85 communities and 775 teams throughout Northern Ohio with both competitive and geographical brackets. The league is a proud member of US Club Soccer.
For more information about the league, sponsorship opportunities or to consider joining; please contact Howard Klebanow at president@ohtsl.com or (216) 469-7104.
OHTSL COVID-19 INFORMAITON
OHTSL community information for the fall season:
1. OHTSL Fall Season Memo - 8/2
3. OHTSL requires all players to complete the Infectious Disease Waiver - Player
4. OHTSL requires all coaches to complete the Infectious Disease Waiver - Coach
5. OHTSL recommends communities verify field availably and any additional requirements by field owners for the fall season.
6. As we start to move into game scheduling for fall keep in mind there will likely be a recommendation to allot time between games for teams to exit prior to any new teams arriving.
RETURN TO ACTIVITY GUIDELINES
Ohio Department of Health Responsible Restart is a three-phase approach for contact sports such as soccer.
1. Phase 1: Non-Contact Practice (start date 5/26/20)
2. Phase 2: Competitive Practice/Intraclub Scrimmages (start date: 6/22/20)
3. Phase 3: Games/Events/Tournaments (start date: TBD)
Additional information:
1. CEO of US Club Soccer: Return to Soccer Activities – 6/1/20 Letter
2. Ohio Department of Health: Directors Oder – 8/1/20 Order
OHTSL MEETINGS
OHTSL community meeting information:
3. 6/14 League Meeting (video)
Note: you must be logged into a google account to view
OHTSL WEBINARS
OHTSL DOC Marcie Schwartz is running webinars throughout the spring for our coaching membership. To register visit: Coaching -> Webinars, select the webinar you wish to attend and click the REGISTER NOW button.
1. How to be IMPACTFUL during Social Distancing (4/13/20)
2. Overview of US Soccer's Play-Practice-Play Plan (4/19/10)
3. How to Prepare our Players for High School Soccer (4/26/20)
4. It's All Mental: How all Adults Can Influence Athlete Mindset to Maximize Peak Performance (5/4/20)
5. How to be the best coach YOU can be. (5/11/20)
6. How Travel Soccer Played an Important Role in Some Successful Player's Journeys (5/17/20)
7. OHTSL Coach's Roundtable (6/15/20)
8. Formation Play 7v7, 9v9 and 11v11 (7/12/20)
To view videos for webinars please visit: Coaching -> Videos
BILLING INFORMATION
Please send declaration / forfeit fees to the following address:
2020-2021 PASSCARDS
Cost:
Age U11 (2010 and younger) = $14.00 (1-year passcard)

Age U12 (2009 and older) = $16.00 (1-year passcard)

Staff Pass = $20.00 (2-year passcard)
Roster Size:
7v7 teams = 14

9v9 teams = 16

11v11 teams = 18
Note: Roster size US Club Roster size is 26 for all ages but OHTSL game roster sizes are as listed above.