Welcome To The OHTSL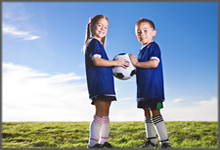 This is the web site of the Ohio Travel Soccer League. The OHTSL is a Youth soccer league for Travel/Community clubs both boys and girls between the Birth Years of 2002-2009 (U-9 thru U-14/15). The league is comprised of in excess of 75 communities and in excess of 775 teams throughout Northern Ohio with both competitive and geographical brackets. The league is a proud memebr of US Club Soccer.
For more information about the League, Sponsorship opportunties or to consider joining please contact Howard Klebanow at hklebanow@gmail.com or 216-469-7104.
2017 OHTSL 2002/2003 ALL STAR GAMES
The 2017 Ohio Travel Soccer League All Star Games will take place on Saturday, May 13th, 2017 at Oberlin College in Oberlin, OH.
Here is the tentative schedule of events:

4:00 pm Boys Check-in
4:30 pm Boys Introductions/Award Presentations
5:00 pm Boys Game Begins (80 minute game)

6:00 pm Girls Check-in
6:30 pm GirlsIntroductions/Awards Presentations
7:00 pm Girls Game Begins (80 minute game)
Passcard Fees and Roster Sizes
Passcard fees for 2016/2017
Age 11(2006) and below $14.00
Age 12(2005)-15(2002) $16.00
Staff $20.00 for 2 year pass
Roster size US Club Roster size is 26 for all ages but game roster sizes below
U9(2009)-U10(2007) 7v7-14
U11(2006)-U12(2005) 9v9- League play 18 players Tournaments 16
U13(2004)-U14(2003&2002) 11v11-18
U8s will play in a U8 division in the U9 Bracket
Billing Information
Please send declaration / forfeit fees to the following address:
NOGSL/OHTSL
PO Box 16205
Rocky River, OH 44116